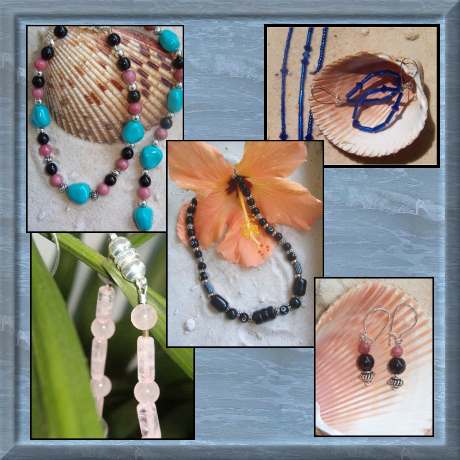 Artist's Profile
Jo works magic with polymer clay! Her jewelry designs are unique and imaginative. Each piece is one of a kind! Jo's work ranges from the elegant to the whimsical and includes an extensive Native American collection. Jo has an amazing talent for creating faux turquoise from polymer clay--it's so artfully done that you'll be hard-pressed to tell her work from the real thing. She takes meticulous care to develop the black veins seen in actual stone and she uses the clay she creates for a variety of projects, from pendants to bracelets to earrings to decorative eggs and even covers for your light switches! Jo has put together a brief demonstration of how she achieves such remarkable results. Please browse her gallery of one-of-a-kind jewelry, eggs, pens, and novelties, all created from polymer clay.
If you are in beautiful Spring Hill, Florida, you will find Jo's creations at several stores including, Postal Center USA, 178 Mariner Blvd. You will also find examples of her work for sale at this site: Joanne Paul Clay
Clay Classes!
Jo teaches Polymer classes. Contact her for more information about the class schedule.
Contact Information
General Information:

Sales:

Customer Support:

Webmaster: